Our Officers and Directors
Allan Shaw (Chair)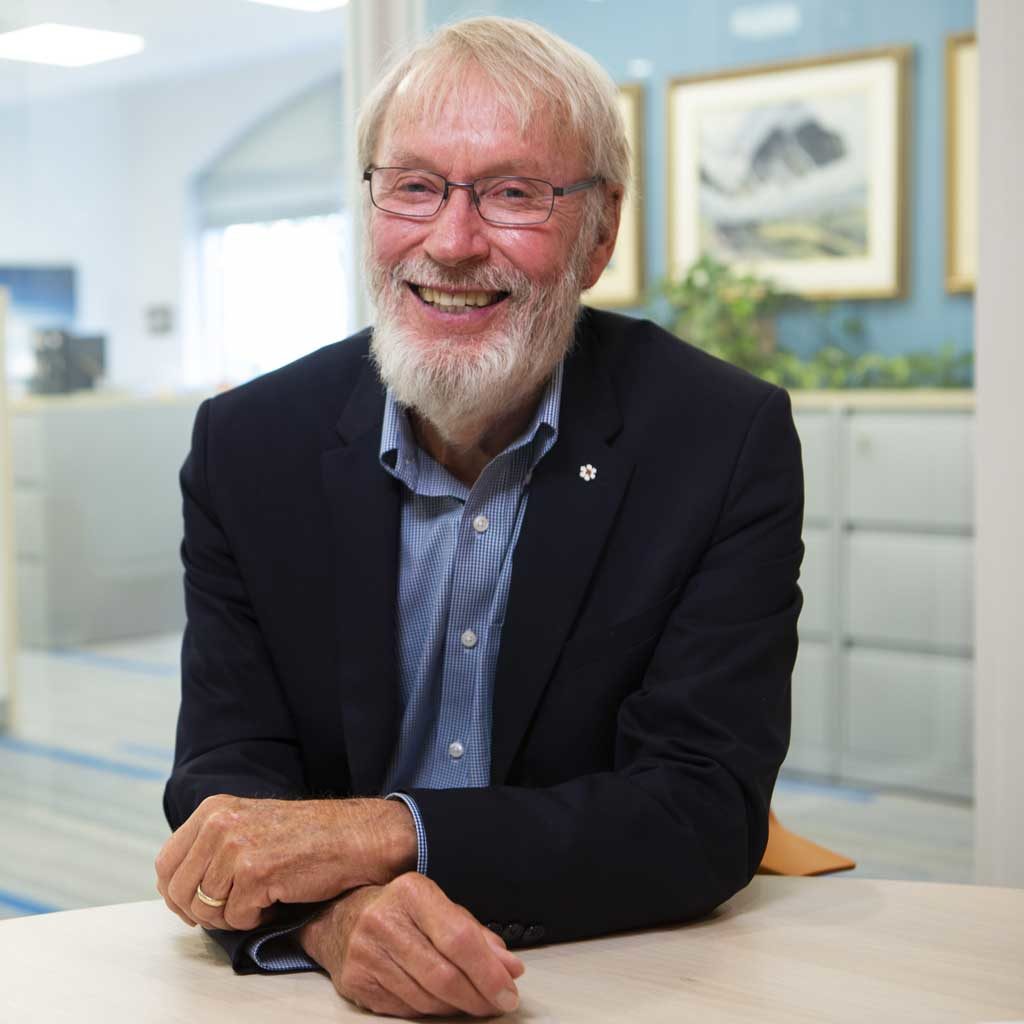 Allan Shaw is Chairman of The Shaw Group. He is Chair, Dalhousie Medical Research Foundation; Member, Advisory Board, Dalhousie University Faculty of Management; past Director of Scotiabank; past Chair, Canadian Centre for Ethics in Public Affairs (CCEPA); past Member, Board of Trustees, Ernest C. Manning Awards Foundation, Calgary; past Chair, Canadian Policy Research Networks Inc., Ottawa; past Chair, Atlantic Provinces Economic Council; and past Chair, Nova Scotia Voluntary Planning.
John Hennigar-Shuh (President)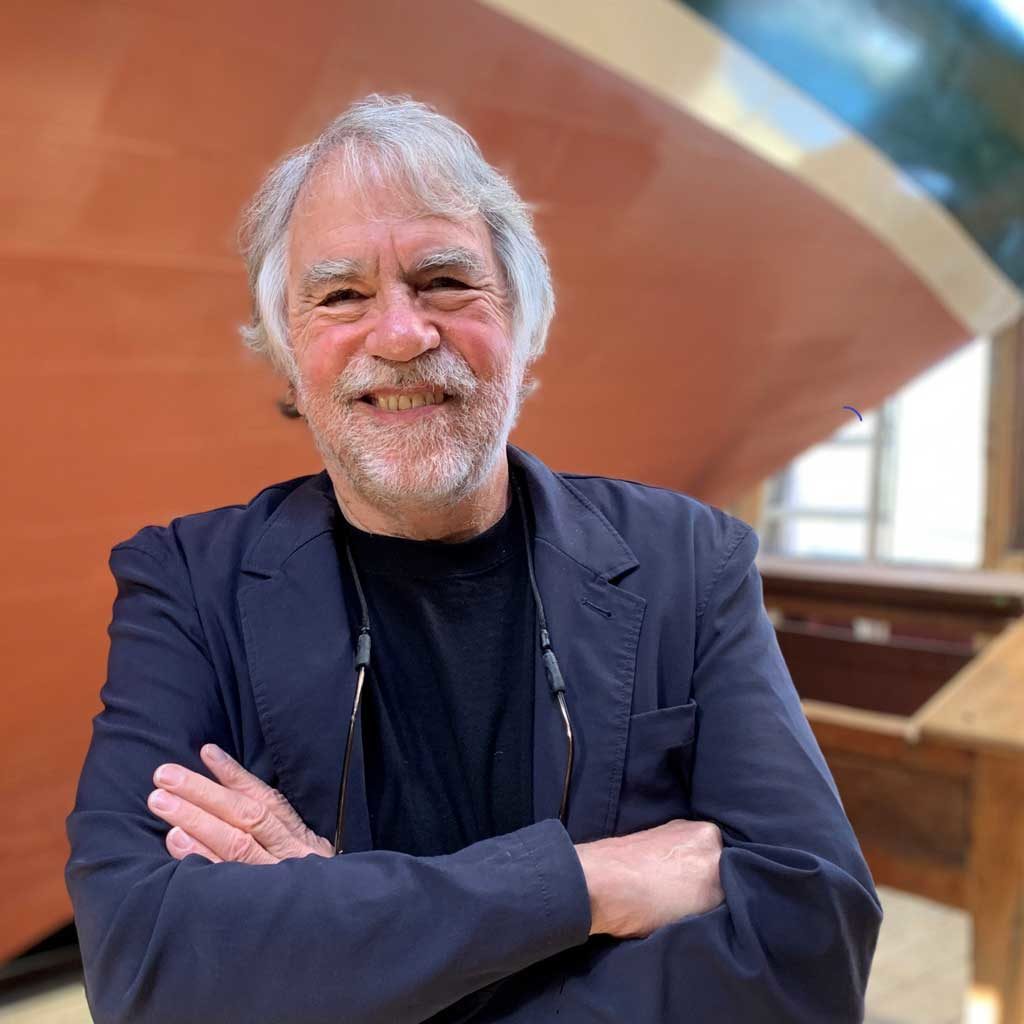 John Hennigar-Shuh was the founding Director of New Options School, an alternate school for kids at risk in Halifax's North End. He taught Education at Dalhousie University for two years, before joining the staff of the Nova Scotia Museum's Education Section in 1978. During his 34-year career at the NSM, he headed the School Loans and Publications Programs, was the Director of Corporate Services, General Manager of the Maritime Museum, and Manager of Development and Partnerships for the MMA. While he held the latter position, he developed plans for the Canadian Maritime Heritage Foundation, which in 2012 was established as the successor to the Camp Norway Foundation.
John coordinated successful capital campaigns for the Black Loyalist Heritage Centre and the Learning Centre at Ross Farm Museum.
John was, for twenty years, a Director of the Atlantic Jazz Festival and its Vice President of Development. He is the Chair of the Official Board of the Sambro-Jollimore pastoral charge of the United Church of Canada and led a successful community campaign along the Sambro/Ketch Harbour/Spryfield loop to raise funds to bring two Syrian refugee families to Halifax.
Vice-Admiral Glenn Davidson (Secretary)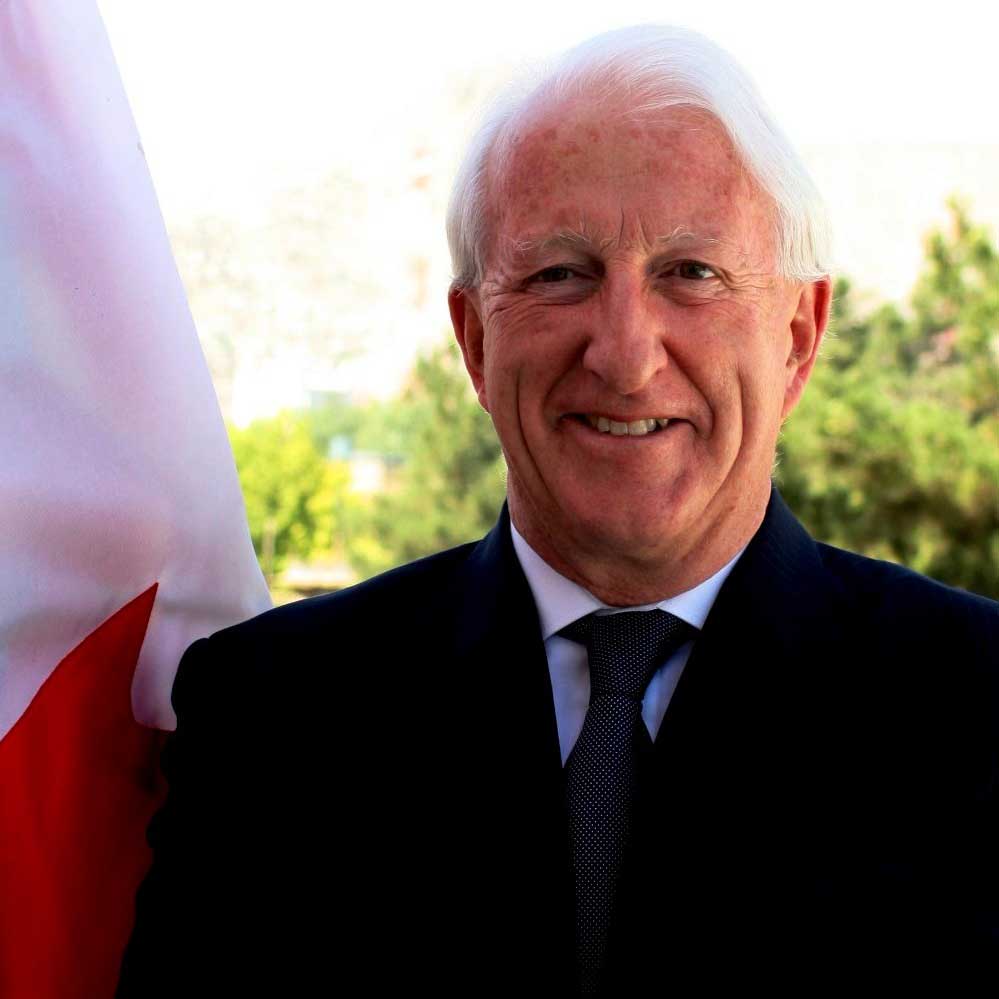 Glenn Davidson was Ambassador of Canada to Afghanistan from May 2012 until July 2013 and from September 2008 until March 2012 served as Ambassador of Canada to Syria. This period marked the beginning of the Arab Spring and Syria's descent into civil war.
Prior to his appointment to Syria, Ambassador Davidson was a career naval officer, retiring in 2008 as a Vice-Admiral. He was Canadian military representative at NATO Headquarters in Brussels from 2004-2008. Admiral Davidson commanded Canada's Maritime Forces Atlantic from 2002-2004. While in Halifax he was honoured as Person of the Year in 2003 by the Chamber of Commerce for his leadership in the military-civil response operation following Hurricane Juan. He received the national level CDS/DM Innovation Award in 2004 for his personal initiative in launching the workforce renewal project to ensure the sustainment of essential civilian trades skills in the Halifax Dockyard. His previous appointments include destroyer and squadron commands in the Pacific, Canadian Forces Attaché at the Canadian Embassy in Japan, head of personnel for the Navy and chief of staff for the Personnel Group of the Armed Forces.
Admiral Davidson was appointed a Commander of the Order of Military Merit in 2002 and awarded an Honourary Doctorate in Civil Law by the University of King's College in 2007. He and his wife Petra have one daughter, Eleanor, make their home in Halifax and spend as much time as possible at their summer home in Hubbards on the shores of St Margaret's Bay.
Gordon Moore (Treasurer)
Gordon Moore is the former Chief Executive Officer and Executive Director of the Institute of Chartered Accountants of Nova Scotia, a role in which he was responsible for the provision of services to and regulation of all Chartered Accountants registered with the Institute in Nova Scotia. He held that position from May 1, 2015 to August 2, 2016.
Gordon articled with the Office of the Auditor General of Nova Scotia, obtaining his CA designation in 1976. He joined KPMG as a senior accountant in 1979 and was promoted to a supervisor in 1980 and a senior manager in 1982. He was elected to partnership in 1989. He was partner-in-charge of KPMG's Dartmouth, Nova Scotia office from 1990 to 1993. After the Dartmouth location was closed, Gordon carried on the Dartmouth practice from the Halifax office.
Prior to his retirement in 2013, Gordon was an assurance partner in the Halifax, Nova Scotia office of KPMG serving a wide range of clients from small, owner-managed businesses to large consolidated groups of companies. Gordon's focus in his final years was as a partner in the Enterprise Group of clients in the Halifax KPMG office.
Gordon was also KPMG's Professional Practice Leader for the Atlantic region, a position he had held since 1999. In that role, Gordon was the partner responsible for dealing with the technical issues that arose in the local offices in the Atlantic Region and was the partner responsible for the KPMG Risk Management programs in the Atlantic Region. He frequently consulted with the other KPMG professionals, both in the Atlantic Region and nationally on a wide range of issues and was responsible for disseminating knowledge surrounding critical issues and other technical information to the KPMG Atlantic offices. Gordon was also responsible for the delivery of KPMG's annual update on accounting, auditing and risk management issues to all KPMG professionals in the Atlantic Region.
Taleb Abidali
Taleb was born in Iraq. Prior to settling in Canada, he worked in Iraq as a Physical Education teacher and a school Principal. After achieving success as the owner of a construction company in Kuwait, he established a food production company in Turkey, with distribution throughout the Middle East. Motivated by the desire for something more, Taleb moved to Halifax in 1992 with his wife, a dentist. Together, they have six children. Taleb joined Cresco in 1994, where he works alongside his partner, Hossein Mousavi. Taleb is the President of Cresco and because of hard work, dedication and determination, Cresco is now one of the largest developers in Halifax, and one of the major players in the city. In 2010, Cresco won an award as the Best Business Builder in Canada.
Taleb is a very active member in the community on the following Committees: he is Chair of the Alrasoul Islamic Society, an Immigration Councilor for Immigration Halifax, an Ambassador of the Cobequid Community Health Centre, and a Board Member of the Dalhousie Research Medical Board.
Taleb has also won many awards for his contributions to the community, and his volunteer work, including an Honorary Doctor of Civil Law from St. Mary's University and an award as the 2017 Arab Business Leader in Canada.
Talab is devoted to his family; he says, "My family gives me the strength and the motivation to continue to set higher goals for myself. They give me the confidence I need to achieve anything I want, and they define me as a person. There's no doubt the real secret to my success is unwavering family support."
Elizabeth Beale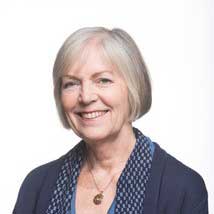 Elizabeth Beale is an economist and held the position of President and CEO of the Atlantic Provinces Economic Council (APEC) from 1996 until her retirement in 2015. She has remained active in Canadian public policy as a commissioner of Canada's Ecofiscal Commission and associate of the Leslie Harris Centre for Regional Policy and Development at Memorial University. She was a member of the Expert Panel on Prioritizing Climate Change Risks for the Council of Canadian Academies in 2018-19. She serves currently as a director of Wawanesa Insurance, the Canadian Maritime Heritage Foundation and the Canadian Institute for Climate Choices.
Ms. Beale has been an advisor to government and industry on economic strategies for Atlantic Canada throughout her career, authoring numerous studies on regional development, labour market, and trade topics. She has linked her research interests to active community engagement. Among other appointment, she served as governor of Dalhousie University from 2000 to 2010, director of the University of Prince Edward Island's research commercialization initiative (Three Oaks Innovation) from 2006 to 2010 and member of the National Statistics Council from 1998 to 2017.
Lee Bragg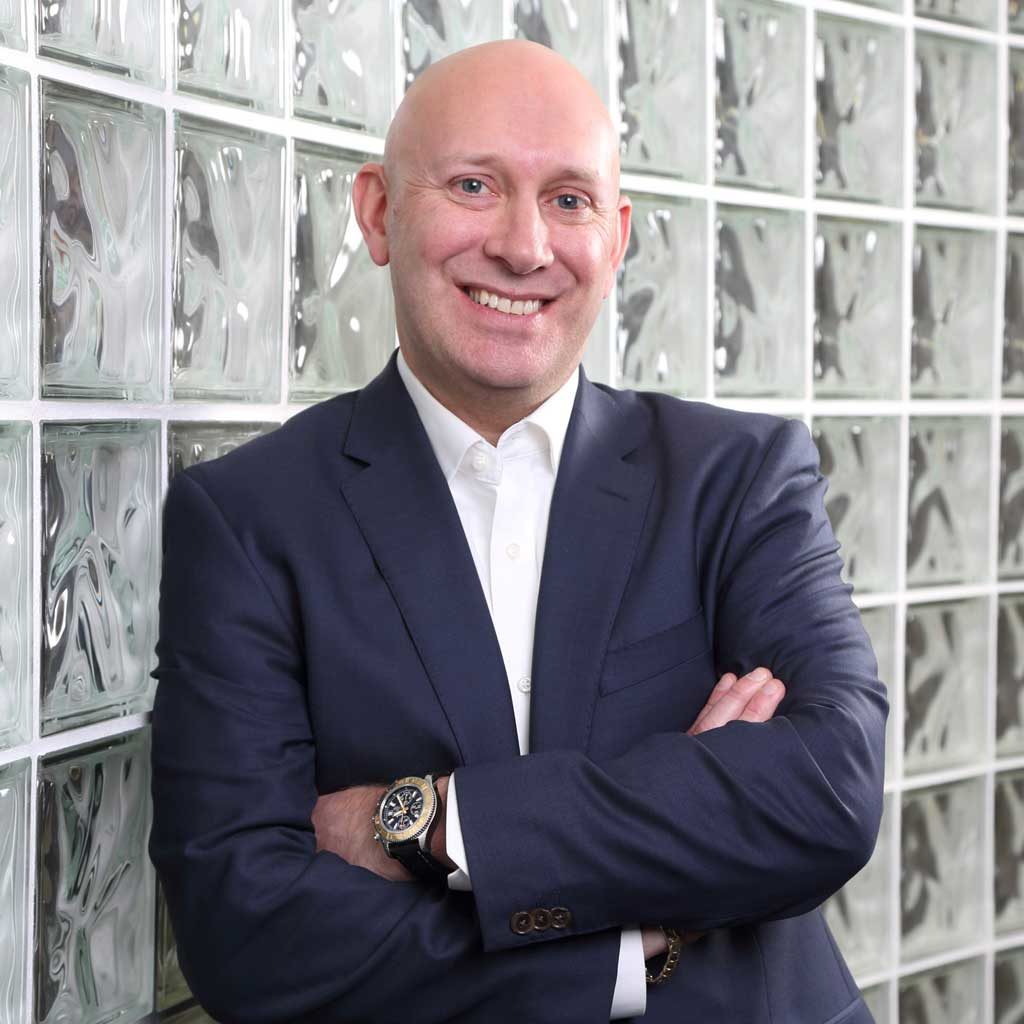 Prior to entering the telecommunications business 1993, Lee honed his management skills within the Bragg Group of Companies, as maintenance manager of the world's largest wild blueberry processing facility and plant manager at one of six food-processing facilities.
From there, Lee brought his operational experience and empowering leadership style to Eastlink where he successfully managed the transition of 12 independent cable operations to one centralized management and operational structure. Supported by a strong executive team and a staff of more than 1,800 across Canada, Lee has nurtured Eastlink's growth from a small, regional cable company to the largest, family-owned telecommunications company in the country.
Recognized for its industry leadership and innovation as one of Canada's Best Managed Companies, Eastlink delivers world class video entertainment, internet, telephone, wireless and home security/automation services to residential, business and public sector customers across its footprint, including operations in Bermuda.
Lee, and the entire Bragg family, also play a significant role in supporting charitable and non-profit organizations and activities. He sits on the Board of Directors for Nova Scotia Power, and Advisory Board Member for the Faculty of Management for Dalhousie University.
Dr. Colin Dodds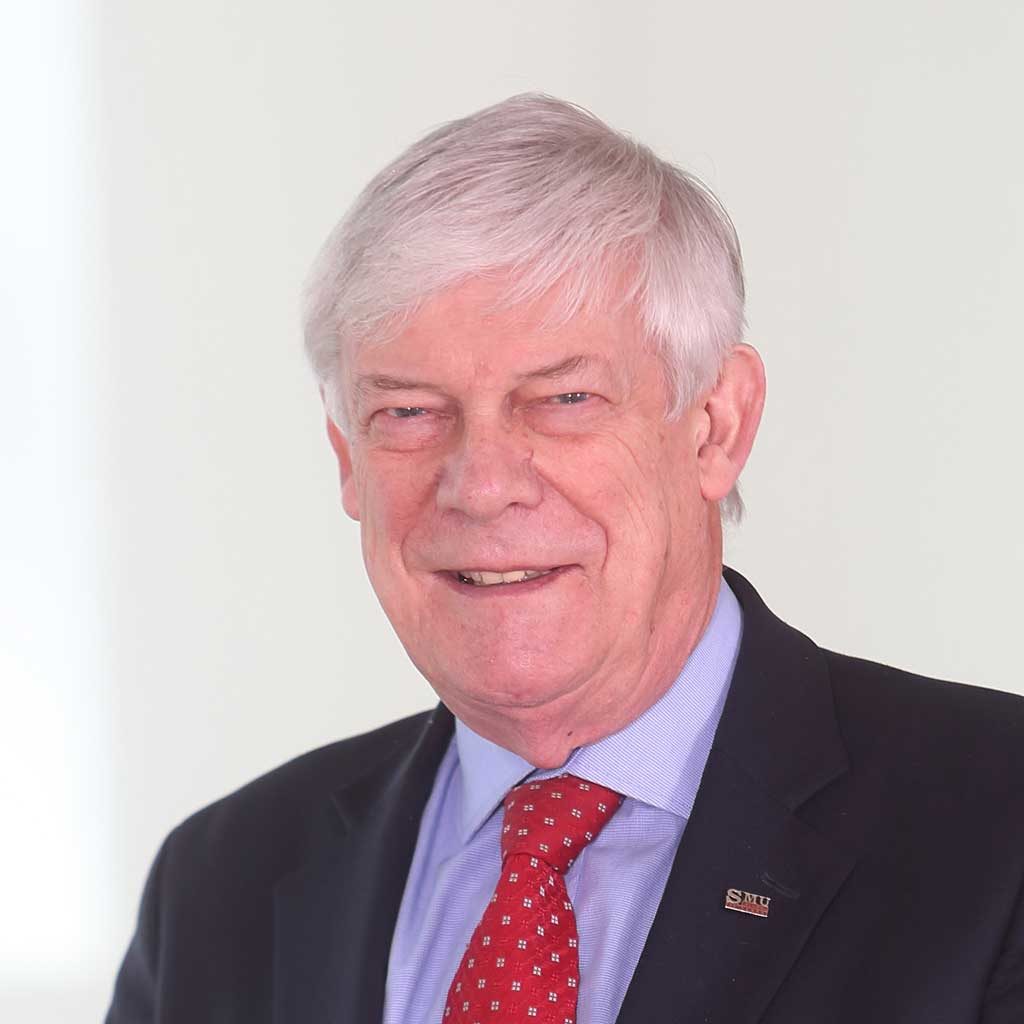 Colin Dodds is President Emeritus of Saint Mary's University and a Professor of Finance at the Sobey School of Business. He has served as a Director of the Bank of Canada and the Asia Pacific Foundation. Currently he is Treasurer of World University Service Canada, Vice Chair of the Discovery Centre and the Royal Nova Scotia International Tattoo Society and Foundation and Co-chair of the Premier of Nova Scotia's Immigration Council.
Educated in the UK, Colin has taught at many universities in Canada, the UK and Asia and had received many awards, including the Queen's Golden and Diamond Jubilee medals.
He is married to Carol and they have two adult children, James (Toronto) and Elizabeth (Halifax)and four young grandchildren
Steinar Engeset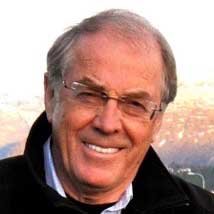 Steinar Engeset was born in Skodje, Norway, and emigrated to Canada in 1966. Since coming to Canada, he developed Maritime Hydraulics (1966), Newfound Trading Ltd. (1977), and Labrador Sea (2004); Labrador Sea has a majority interest in Harbour Grace Shrimp Co and a minority interest in PiKalujak Fisheries Limited Partnership. He is President of Harbour Grace Cold Storage and St. Anthony Cold Storage (Eimskip Inc.).
In 1992, he formed the Camp Norway Foundation to commemorate war veterans who served at Camp Norway in Lunenburg, NS, during WW2. He is Chair of the Convoy Cup Foundation, created in 2002 to honour the contributions of the courageous veterans of Canadian, Norwegian and International Navies, Merchant Navies, and Air Forces who, through their brave service, made the Convoys possible and kept the Allies in Europe supplied during WW11.
Steinar was Honorary Norwegian Consul for NS for 28 years, retiring in 2013. He is on the Board of the Royal NS International Tattoo.
Larry Gibson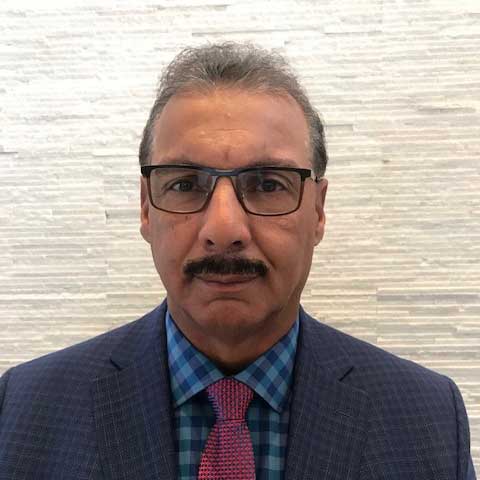 As a teenager, Larry Gibson started his career in flooring installation as a helper, but with an eagerness to learn and develop practical knowhow and a willingness to reinvest his wages to buy tools, he laid the foundation for a successful career in business. Eventually, together with his wife Patricia, Mr. Gibson opened Install-A-Flor Limited, now Floors Plus.
Now after three decades, they have grown the company to include seven stores, two commercial divisions, a distributor/wholesale company, and a modular wall systems company, making use of virtual reality to connect with a global client base. During its history, the company's activities have contributed more than $100 million in wages to workers throughout Atlantic Canada.
Mr. Gibson is also a community builder; he has developed projects such as Perry Lake Estates Fall River, Chain Lake Place, Miller Lake West, Stewiacke River Crossing, and the Akerley Centre in Burnside.
Mr. Gibson has served as President of the Atlantic and National Floor Covering Association and on the boards of Construction Association of Nova Scotia and the Canadian Carpet Institute. His philanthropic work extends well beyond the business community. He has served on the Halifax Mooseheads Advisory Board, the Partners for Care of the QEII Foundation, as Co-Founder of the Lieutenant Governor Portrait Program, and as Co-Chair of the Black Loyalist Centre Capital Campaign.
Mr. Gibson received the Harry Jerome award for excellence in business in 2006 and the inaugural Hector Jacques Entrepreneurial Award from BBI. In 2013, he was awarded the Queen's Diamond Jubilee award for his contributions to the business community.
John Langley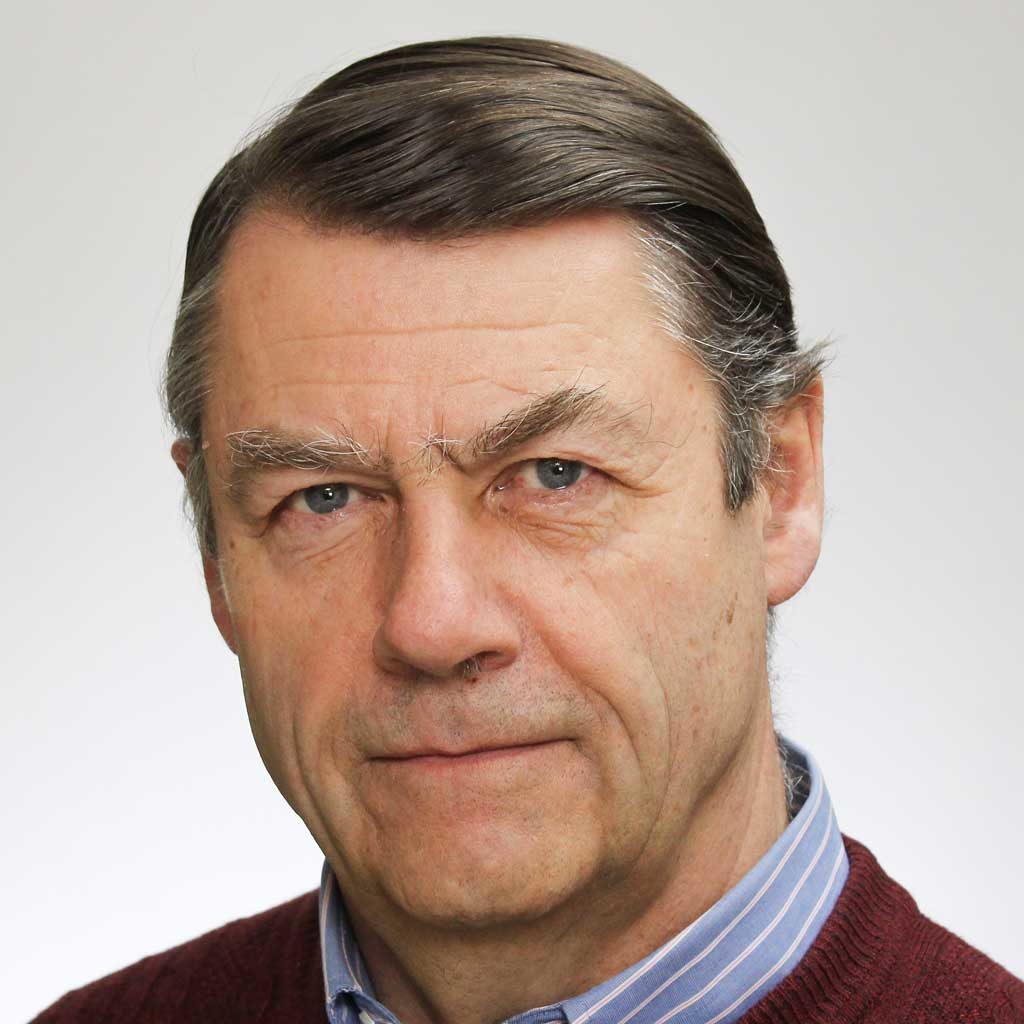 John Langley is a retired lawyer, author and maritime historian.
While his interest in maritime history is broad, John has over the years developed considerable expertise as a Cunard historian which he continues to pursue as founding director and Chairman of the Cunard Steamship Society. That interest led him to write Steam Lion, the award-winning biography of Samuel Cunard, Haligonian and founder of Cunard Line. He has had a long-standing relationship as a friend and benefactor to the Maritime Museum of the Atlantic.
More recently John has written Canadian Confederate Cruiser- the little-known story of the steamer Queen Victoria which played a dominant role in events giving rise to the Confederation of Canada.
John has always had a keen interest in the story of the Bells and Baddeck – an interest which has given rise to his latest book CASEY – the Remarkable, Untold Story of Frederick Walker 'Casey' Baldwin- Gentleman, Genius and Alexander Graham Bell's Canadian Protégé.
Sandy (Alex) MacMillan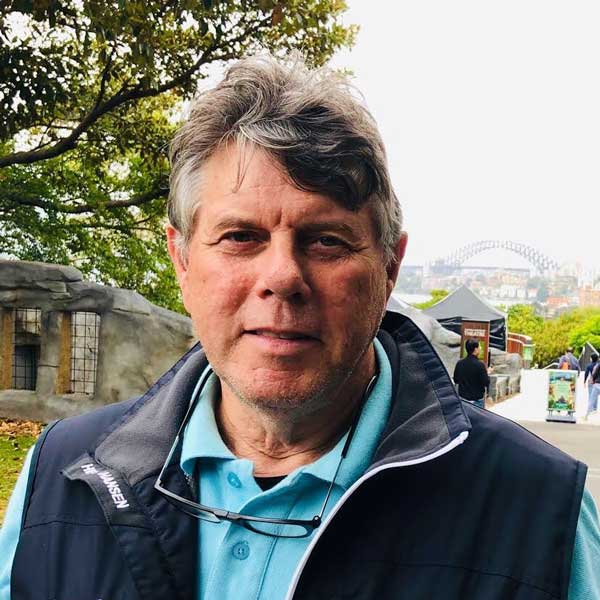 Sandy is the president and co-founder/owner of North Sails Atlantic and The Yacht Shop, two longstanding Atlantic Canadian businesses in the sailing and marine sector.
A two-time world champion, former Olympic sailor and coach, Sandy has spent his career as a leader in competitive sailing. He and his olympic team have been honored by induction in both the Canada and Nova Scotia Sports Halls of Fame. They will be inducted into the Canadian Sailing Hall of Fame in fall 2020. Sandy lives in St Margaret's Bay, and enjoys racing and cruising throughout the region and around the world.
Vice-Admiral Dean McFadden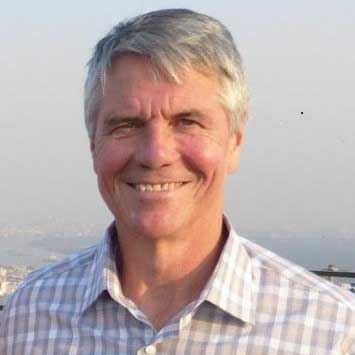 A native of Belfast, Northern Ireland, Dean, as a teenager and with very brave parents, immigrated to Canada in 1973, settling in N. Vancouver, BC. The following year he graduated high school and was selected to attend Royal Roads Military College in Victoria, which started his 37-year career in the Canadian Navy. Service took him around the world in appointments with both the Pacific and Atlantic Fleets, to NATO assignment, and to Headquarters in Ottawa late in his career. He retired as the Admiral in command of the RCN in 2011.
Being married to a Maritimer, Eva (nee Edmonds), Dean knew, after almost 30 years together, that retirement was unquestionably going to be Down East, and they have lived in Bedford now for almost a decade. A Teacher of blind and visually impaired children, Eva has remained active in this field in her own retirement, and Dean has likewise continued in engagement as a Mentor of the National Security Programme at the Canadian Forces College in Toronto.
In this semi-retirement, and in addition to his work with the Canadian Maritime Heritage Foundation, Dean serves as Director on the Boards of the Royal Nova Scotia International Tattoo and the Canadian Naval Memorial Trust – HMCS SACKVILLE: the little ship that could, and which continues to inspire.
Wayne Myles, QC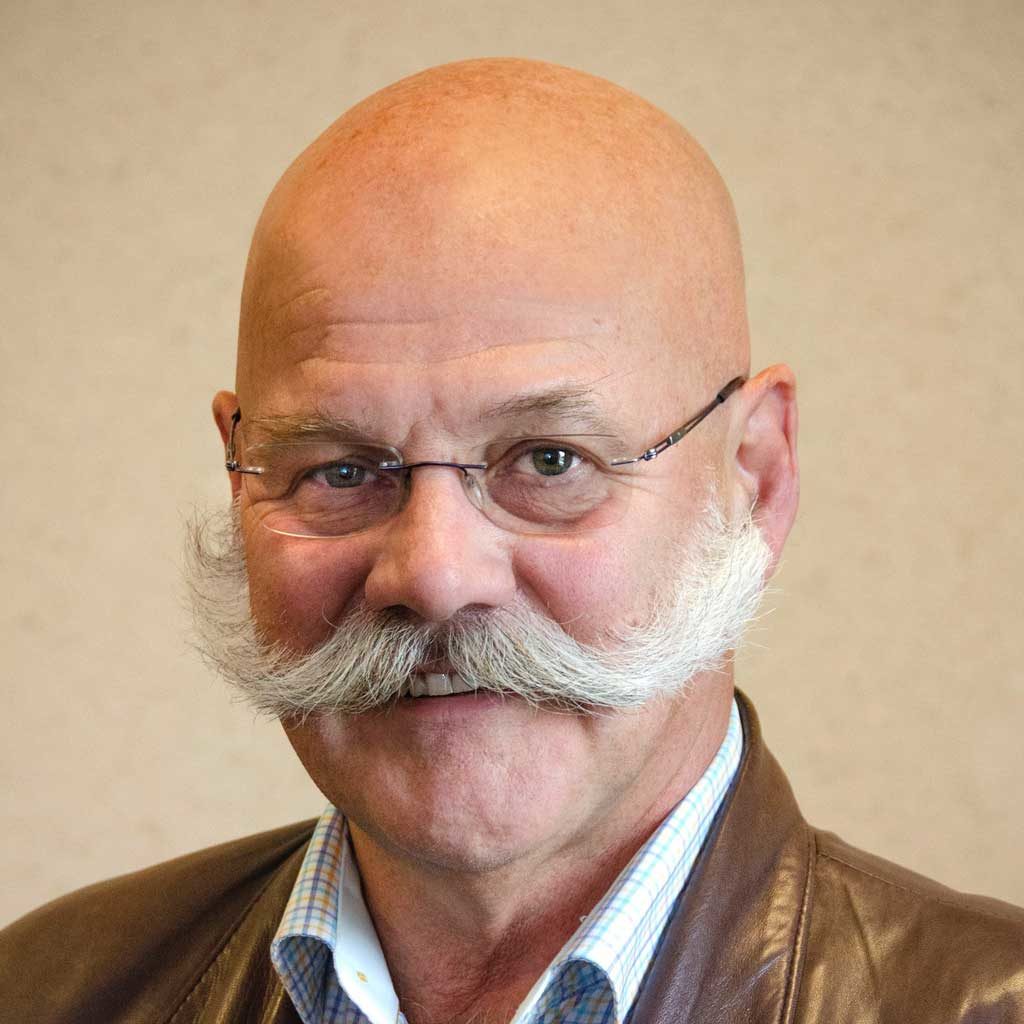 Wayneis a lawyer, but he also has a flair for diverse businesses, as reflected in the way he spends his time.
He is Executive Chairman, Lighthouse Capital Atlantic Inc., Big Erics Inc. and Terra Nova Old Port Foods Inc. He is also Chairman of the Newfoundland Labrador Liquor Corporation and on the Board of Nova Leap Health Corp. (TSXV). Wayne is also Regional Counsel for Cox & Palmer, a law firm with offices in NL, NS, NB & PE.
In 2015 he was named one of Canada's Top 25 Most Influential Lawyers by Canadian Lawyer Magazine. He has consistently been listed as a leading lawyer in Canada in multiple practice areas by Best Lawyers and L'expert.
Wayne has a broad range of international and domestic mergers/acquisitions, corporate finance, general commercial and consulting expertise. He has acted as lead counsel and strategic advisor on more than 100 domestic and international acquisitions and sales, financings, and licensing of many subsea and terrestrial telecommunications businesses, reflecting multiple billions of US$ in value, and covering over 40 countries.
Wayne has also been very active as a volunteer, giving back to his local and national communities, in addition to serving on the Board of our Foundation. He sits on or previously served on the Boards of the Insolvency Institute of Canada, the Victorian Order of Nurses, the National Broadcasting Reading Service, and The Accessible Channel Inc. He is Past Chair of the Public Legal Information Association of NL, Past President of the Rotary Club of St. John's and a member of the National Legal Committee of the Canadian Ski Patrol.